Your First Visit
At Senestraro Family Orthodontics we provide an easy and comprehensive free consultation for all our patients. Any easy and comfortable appointment that takes less than an hour. During your visit, our team will take professional photos, a 3D scan, and a digital X-ray to help Dr. Seth Senestraro diagnose and design your custom treatment plan. Dr. Seth will do a complete examination and take the time to discuss your own personal goals for your smile and dental health with you. During this easy one-hour appointment, Dr. Seth will display the photos, X-rays, and scans to show you what needs to be corrected and you will work together to create a plan that will help you achieve a beautiful and healthy smile.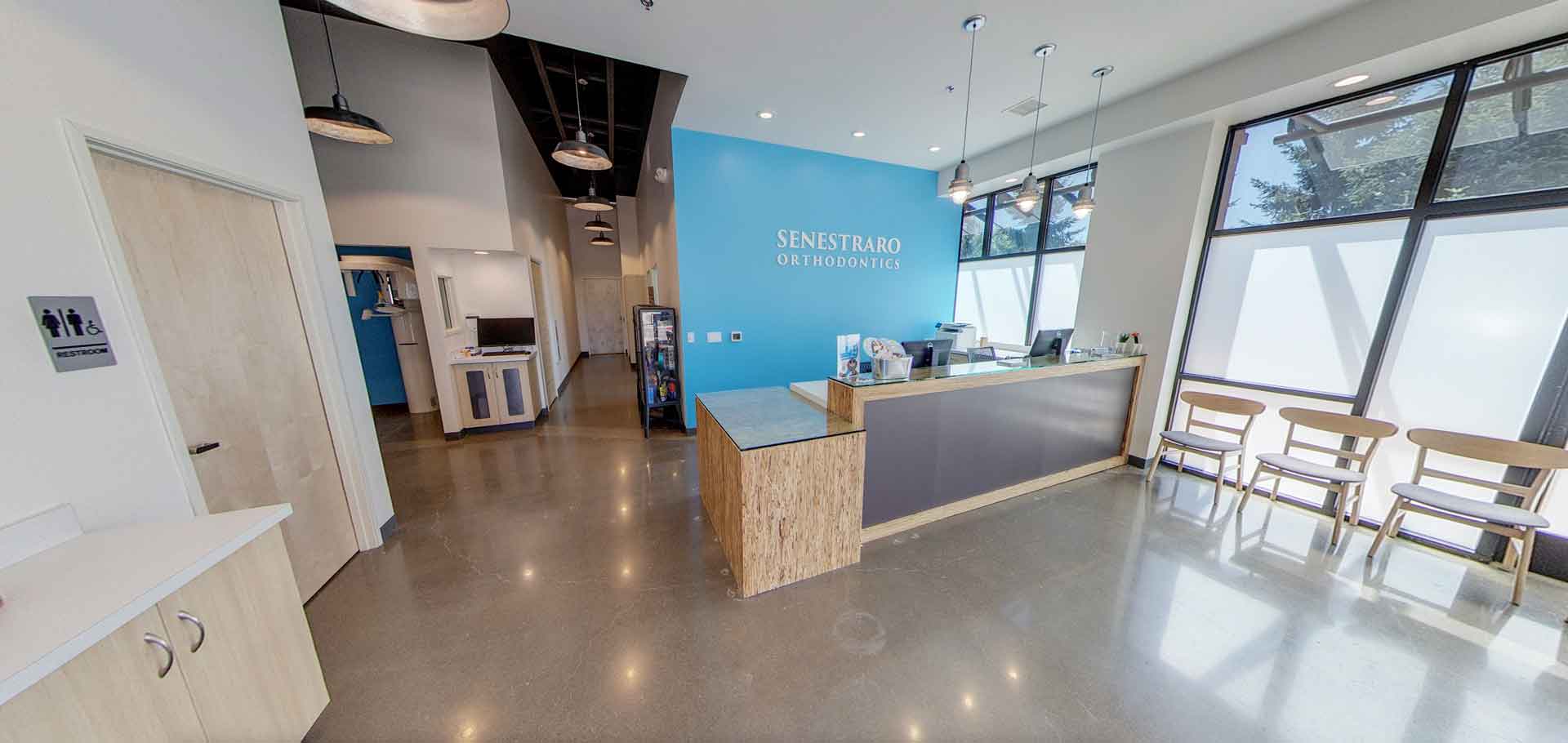 Behind the scenes and before your consultation, our treatment coordinators will have already researched all your insurance benefits and worked to make sure you get the maximum benefit to reduce your out-of-pocket cost. The treatment coordinators also help Dr. Seth explain the treatment process and help you get started on your orthodontic journey! At Senestraro Family Orthodontics we are committed to making braces affordable for all our patients, we will not be beaten on total cost or monthly payments and offer an interest-free financing plan. Our treatment coordinators help you find a financing plan that will work with your budget!
*Price match on total cost, down payment, and monthly payments only applies to treatment plans that are similar. Price-matched plans must be from an orthodontist in the Portland metro area. We will not price match at-home aligner treatment. Patients must provide a confirmable written estimate to be eligible for a price match.
For most patients, we can get started with braces or Invisalign on the same day as your consultation!
Who you choose to provide your orthodontic treatment is the single most important choice you will make when getting braces or Invisalign. The consultation helps you get to know our team and helps us get to know you — it may be the most valuable part of this first experience. We are confident that once you meet Dr. Seth and our amazing team you will choose Senestraro Family Orthodontics as your orthodontic provider.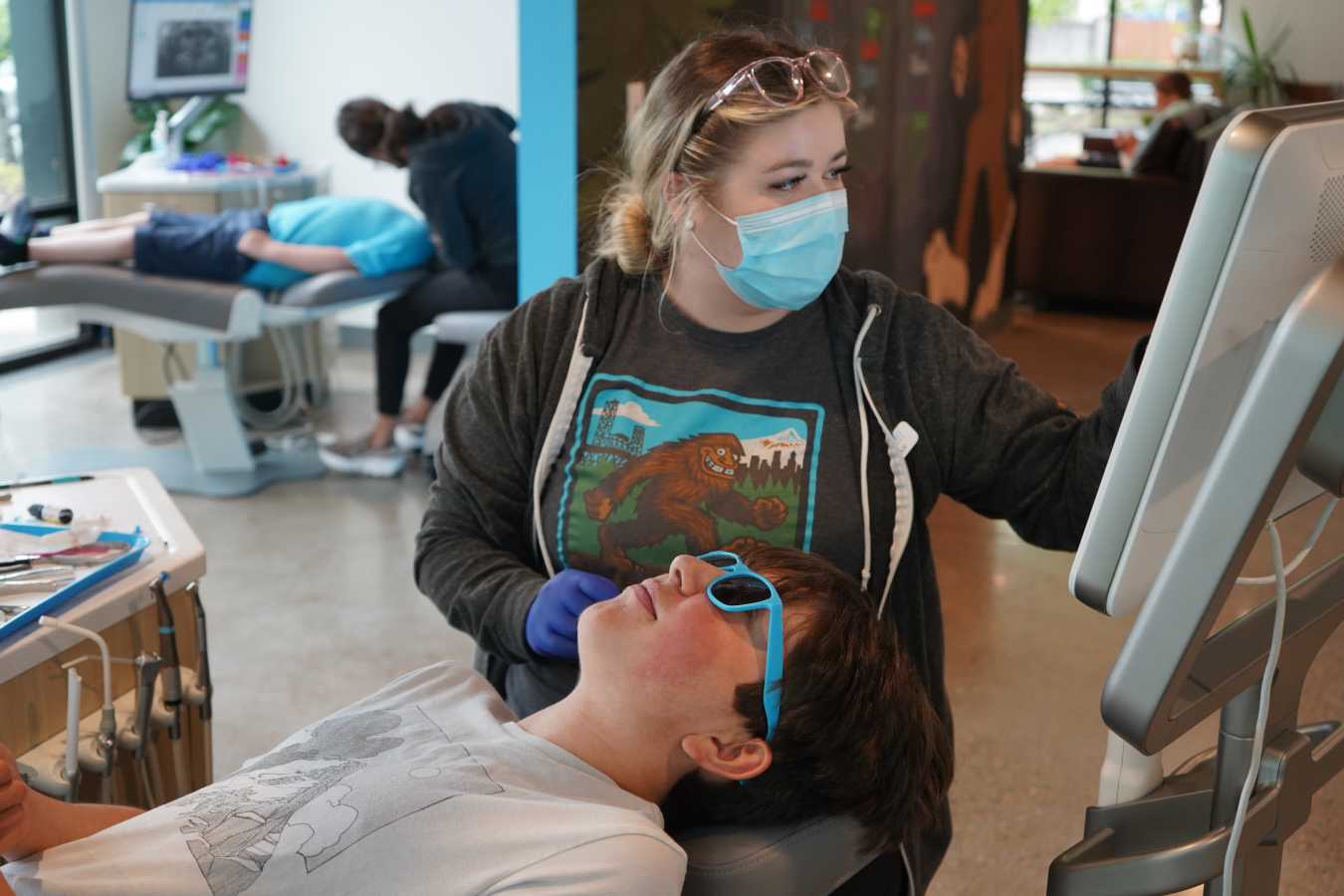 Emergency Care
True orthodontic emergencies are very rare. However, from time to time, emergencies do occur when people are wearing braces or appliances. Some emergencies are more serious than others. How can you tell? Senestraro Family Orthodontics would love to give you information on what to do in case of an emergency. In almost all cases, you can easily make yourself or your child comfortable and call during business hours to make an appointment to come in at your convenience. In some cases, you may need to give us a call right away.
What is an Orthodontic Emergency?
Emergencies can happen at any time, even when you are sporting an orthodontic appliance. We consider any incident with your appliance that is causing you pain or interfering with your treatment plan to be an orthodontic emergency. Orthodontic emergencies can come in several different categories. You may have a broken wire, especially when that wire is poking into your cheek or gums.
Sometimes, you may break a bracket, which can also lead to pain. You might have bands that are loose, which may delay your treatment time. If you have braces or other appliances, and you are suddenly experiencing oral pain or an allergic reaction to your appliance, you need to have us take a look at you. You might also lose spacers or your headgear.
If you are experiencing an orthodontic emergency, you need to come in and see us rather than trying to handle things on your own. We would rather you come on in and let us have a look at what is bothering you, rather than having you wait around. Please come in to see us if you have had trauma to your mouth due to an accident or an injury that may affect your appliances or braces. If it is a serious emergency — such as if you or your child has swallowed a piece of your appliance — don't wait for us. Call 911.
What to do in an Orthodontic Emergency
If you think you might need orthodontic care, you need to call first. We can get you scheduled for an orthodontic emergency, usually within hours. We may be able to recommend things you can do to lessen your pain while you wait for care, like giving you wax to put on a broken bracket or a broken wire.
When you come in, we will repair or replace your broken piece of braces or a broken appliance. If you are worried that replacing or fixing your broken appliance is going to add time to your treatment, we will be glad to talk to you about it. When your emergency treatment is over, we may give you instructions for caring for your braces or appliance. Be sure that you avoid chewy foods such as soft candies and hard foods such as ice. Also, you need to be sure that you are wearing mouthguards if you are playing a sport to protect your braces or appliances. Be sure that you come and see us for every appointment, so we can check your appliances and braces.
Patient Rewards
Do you know where most of our patients hear about us? That's right — from our patients and their families! Once you've experienced our amazing customer service and beautiful results we hope you will send all your friends and family our way for their orthodontic needs.
To thank you we have an amazing reward program! We enter you into our yearly drawing for every referral giving you a chance to win a special prize. At the end of the year, we send one lucky family to Disneyland!!!! That's right, we give away a trip for four to Disneyland every year! Refer friends and family to join in the fun.
In 2020 we gave away our first Disneyland trip to the Weathersby family. The trip was for a family of four and the Weathersby family is a family of six…so they bought two extra tickets and had an awesome trip for the entire family to Disneyland!
Fun Stuff
At Senestraro Family Orthodontics, we like to have fun and want to be sure you enjoy your time with us as well! In addition to our rewards program, we also have several other ways to ensure our patients feel like a part of our family.
Tokens!
You get rewarded with tokens for every visit! With extra tokens given for wearing your SFO Squatch T-shirt, brushing your teeth, and not breaking any brackets you can earn a fortune. Spend your tokens in our SFO store with everything from toys, games, to gift cards to your favorite places!
Free Sasquatch Shirt
Every patient gets a squatch t-shirt when they start treatment! Wear them to your appointment for extra tokens or post a shot on social media to win fabulous prizes.
Patient Contests
We have fun contests happening every day! From counting the snowflakes contest every December to our summer selfie contest to win a $500 back-to-school shopping spree we always keep it fun!
Patient Appreciation Events
We have a fun event every year to say thank you to all our amazing patients. Check out our Star Wars movie event where over 700 of our patient families joined the party!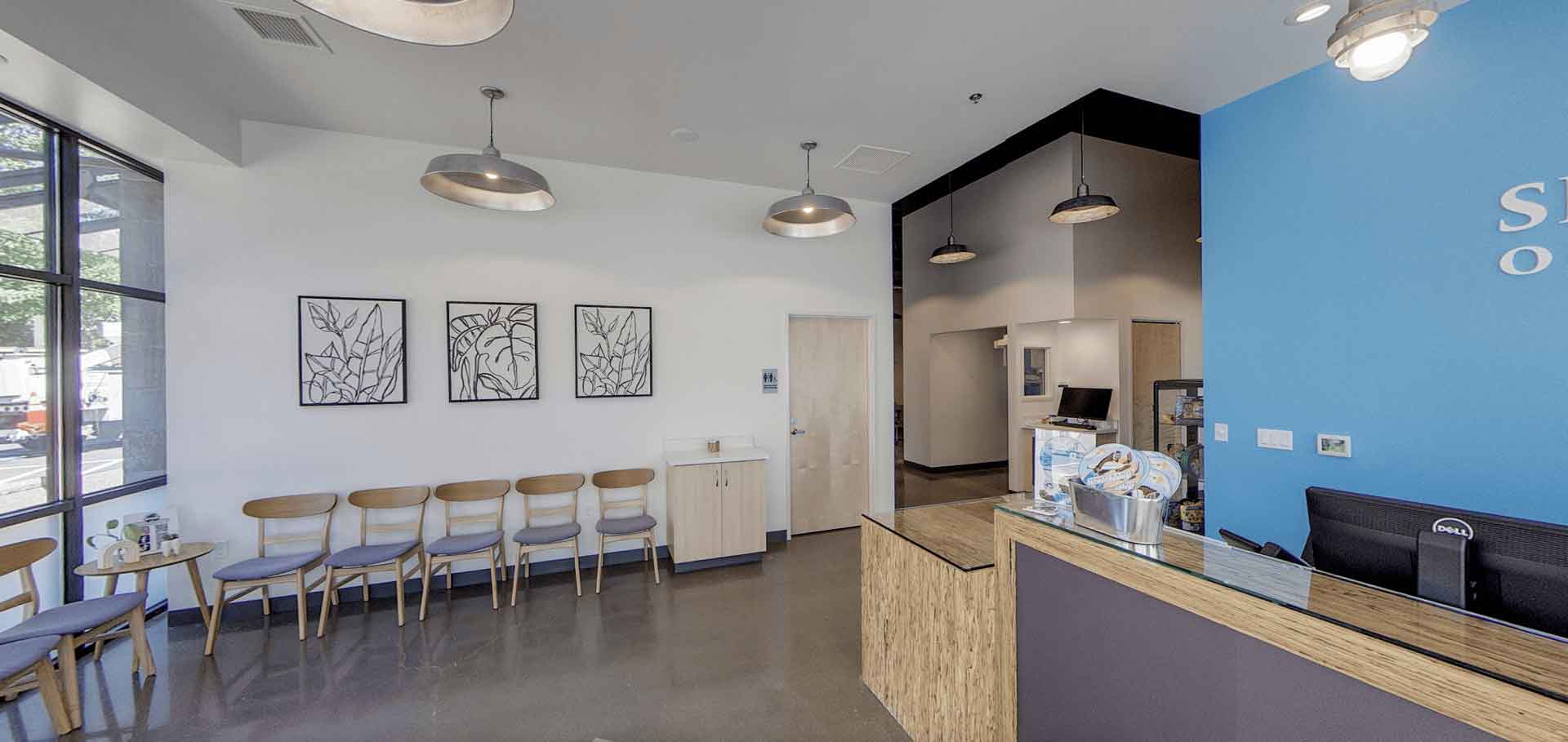 Financial Information
Financing
Dr. Seth believes that every person deserves to have a beautiful and healthy smile. We understand that orthodontics is a major investment and being able to afford treatment for yourself or your children can be a challenge. That's why we guarantee price matching on total cost and will beat any other provider on down payments and monthly payments for orthodontic treatment.
We offer interest-free in-house financing and payment plans. Our treatment and financial coordinators help find a solution that will fit your budget.
That's right! You can get amazing customer service, the best quality materials, cutting-edge technology, and beautiful results all in our state-of-the-art facility for the same cost or less than the other guys!
*Price match on total cost, down payment, and monthly payments only apply to treatment plans that are similar. Price-matched plans must be from an orthodontist in the Portland metro area. Will not price match do-it-yourself aligner treatment. Must provide a confirmable written estimate to be eligible for price match.
Insurance
Dental and orthodontic insurance can be complex and difficult to understand. We gather your insurance information when you schedule your free consultation and will have a completed estimate of your orthodontic benefit so you will know your out-of-pocket cost. Our expert financial coordinator makes sure you get the maximum benefit from your policy reducing your out-of-pocket cost for treatment with braces or Invisalign. We also collect all your benefits electronically so you can use your benefits without any work on your part.
Did you know flex spending, cafeteria plans, and HSA (Health Saving Accounts) can be used for any orthodontic treatment? Our Financial Coordinator will help you get the most out of these plans as well. Remember many of these plans are to use it or lose it so why not use the benefits to get the smile you've always wanted?
If you have questions about your orthodontic insurance benefit contact our team today. We are happy to research your benefit for you!